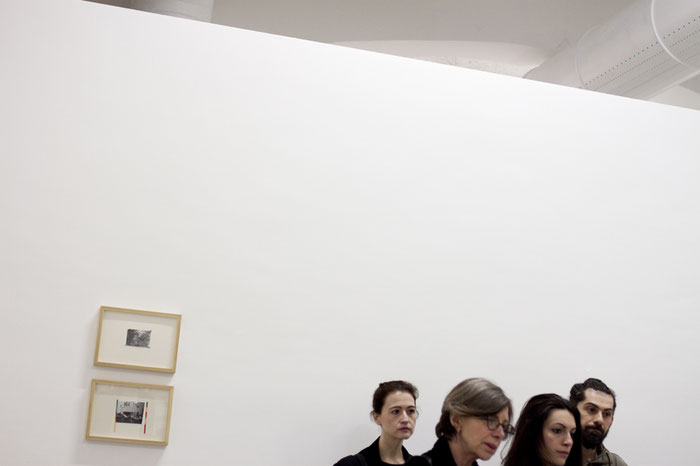 ITALIA. Milano. 7 aprile 2016. Visitatori alla Laura Bulian Gallery in occasione dell'inaugurazione della mostra dell'artista Marko Tadic. La galleria si trova all'interno del complesso dei Frigoriferi Milanesi: nati nel 1899, venivano utilizzati per conservare i cibi degli abitanti della città prima della diffusione dei frigoriferi casalinghi. Oggi, gli spazi sono occupati da case editrici, associazioni e professionisti dediti all'arte, cibo, architettura, design, ambiente.
ITALY. Milan. April 7, 2016. People at Laura Bulian Gallery, in the complex of Frigoriferi Milanesi, for the opening of Marko Tadic exhibition. Born in 1899, "Frigoriferi Milanesi" - Milan Refrigerators - were used to store food of Milanese people until the spread of domestic fridges. Nowadays they have become a space for associations devoted to art, design, food, books, architecture, environment.
---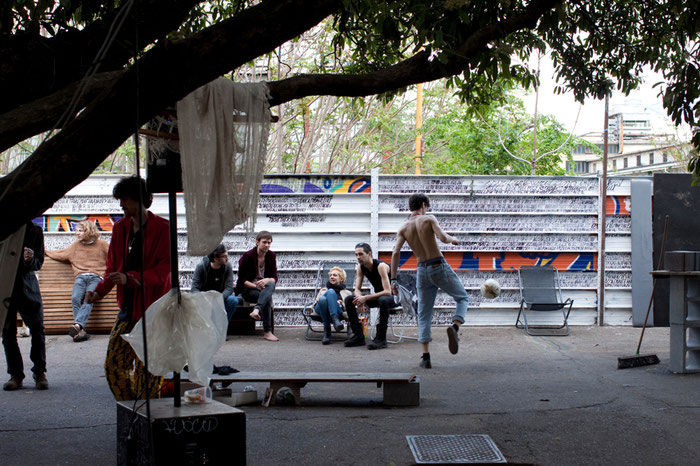 ITALY. Milano. 17 aprile 2016. Design Week. Ultimo giorno del progetto "The Wandering School" promosso dal Sandberg Institute di Amsterdam ed ospitato nell'ex mattatoio della città di Milano, parte del quale è diventato la sede del collettivo "Macao", un centro indipendente per l'arte e la cultura, coordinato da un'assemblea aperta di cittadini, artisti e attivisti locali. L'area fa parte di un enorme complesso, in parte abbandonato, vicino ai Frigoriferi Milanesi.
ITALY. Milan. April 17, 2016. Design Week. Last days of "The Wandering School" a project by the Dirty Art Department, a master program of the Sandberg Institute in Amsterdam, hosted in the ex-city slaughterhouse, which has become the location of "Macao", an independent center for art, culture, research and the meetings of citizens committees. It is coordinated by an open assembly of artists and activists. The building is part of a huge complex structure, mostly abandoned in the former Meatpacking District of Milan, close to "Frigoriferi Milanesi". 
---
MILAN FACTORIES REVISITED è un progetto fotografico in fase di realizzazione riguardo le ex aree e complessi industriali milanesi che sono stati in parte recuperati ed adibiti a nuove funzioni. Se siete interessati al progetto, seguitemi su:
MILAN FACTORIES REVISITED is a work in progress about former Milan industrial areas converted into new spaces. If you are interested in the project, please follow me on: