Serata di presentazione APICE ONLUS Milano - Opening dinner APICE ONLUS Milan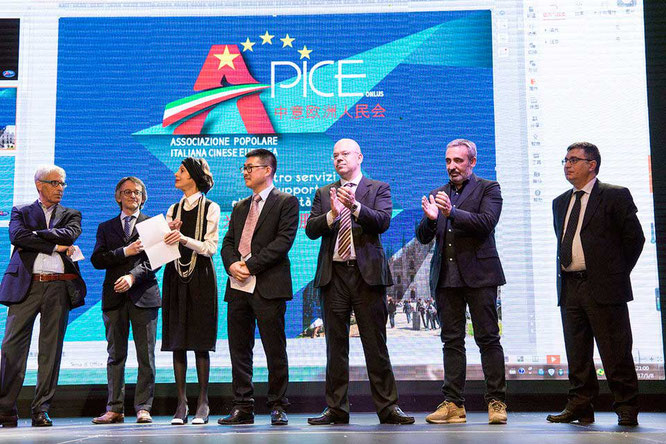 Gianni, imprenditore italo-cinese, ha deciso di fondare, con un gruppo di amici professionisti, la APICE ONLUS, un'associazione popolare italiana, cinese, europea che ha lo scopo di fornire supporto e assistenza nei settori del sociale-immigrazione, lavoro-impresa, assistenza anziani-previdenza, cultura-integrazione alla popolazione cinese che vive o si trasferisce in Italia. La cena di presentazione si è svolta presso il ristorante cinese Xier in via Rutilia nel Vigentino, uno dei numerosi ex distretti industriali di Milano-Sud.
Gianni, an Italian-Chinese entrepreneur, has founded APICE ONLUS with a group of highly qualified professionals and friends to provide support in the fields of immigration, business, social care, culture and integration to Chinese who live or move to Italy. The opening dinner has taken place at the Xier Chinese Restaurant in Via Rutilia, Vigentino district, a former industrial area in South Milan.